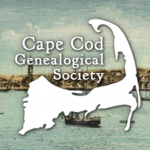 David Martin, chairman of the Education Committee of the Cape Cod Genealogical Society, will conduct a workshop for anyone interested in getting started on their own genealogical research.
A second class on Immigration and Migration will take place on Wed., October 28, while a third class on DNA research will be held on Wed., Nov. 18.
Check back here for more details in the Fall.