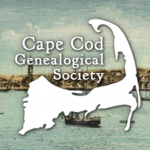 David Martin, chairman of the Education Committee of the Cape Cod Genealogical Society, presents his second workshop for anyone interested in getting started on their own genealogical research.  Today's class will focus on Immigration and Migration. 

There will be a third class on DNA research to be held on Wed., Nov. 18.
Check back here for more details in the Fall.