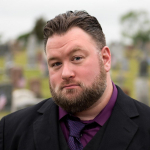 Paranormal expert Tim Weisberg returns with, "Presidential Paranormal," just in time for Election Day 2020!
Learn about some of the paranormal happenings surrounding the White House and the American Presidents, including Abraham Lincoln's psychic side, some of the hauntings at the presidents' residence, and UFO connections with Eisenhower, Carter, and the Clintons.
Check this space later for more information.