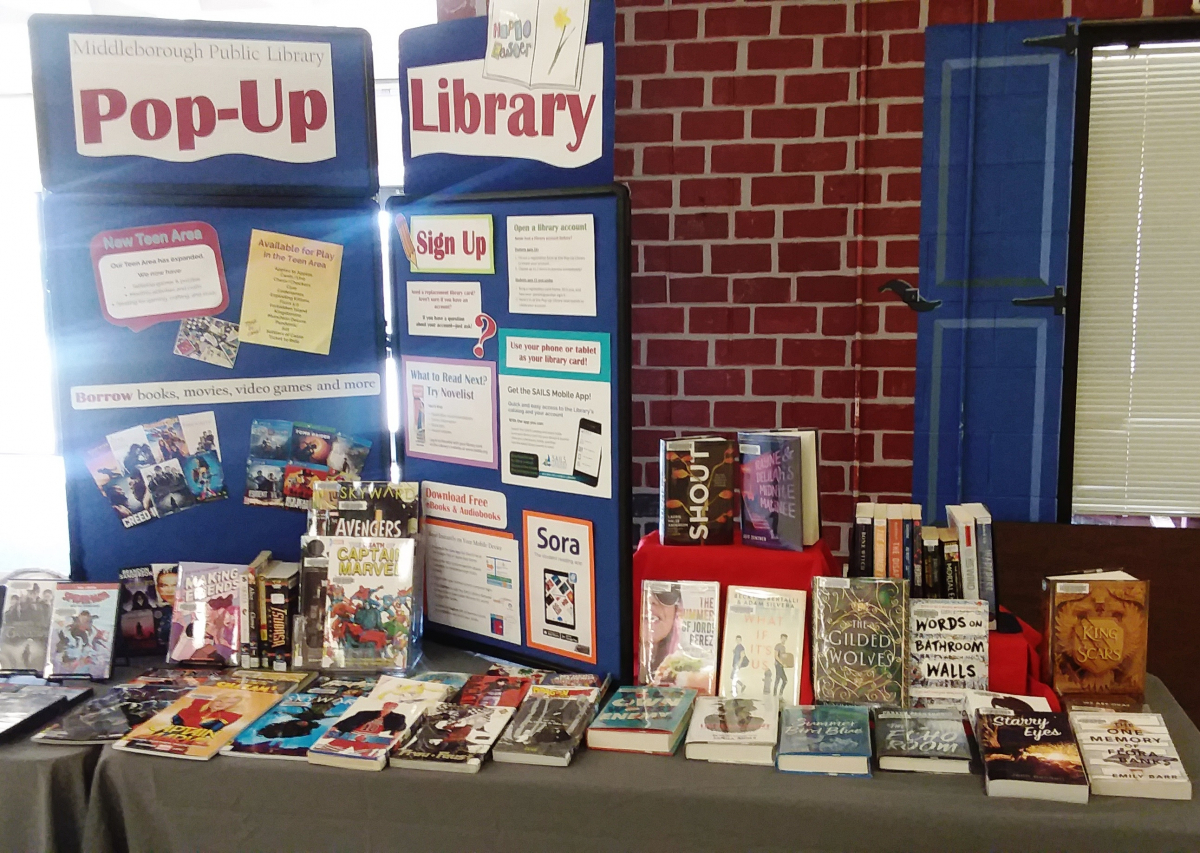 Next Pop-Up Library visit:  Tuesday, March 10
Middleborough High School students are invited to check out the public library's Pop-Up Library appearing in the school cafeteria during lunch period on the first Tuesday of the month. Teen Librarian Chris Dargelis will be there to lend you materials--new and popular books, DVDs, and video games--and let you know about upcoming programs and services.  It's all free with a library card.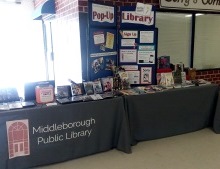 Don't have a library card, yet?  Students 16+ can register and borrow items immediately at the Pop-Up Library, while students 15 and under should take home a registration form for their parent or guardian to sign.  Materials can be returned either to the MHS or public library for your convenience.  
Stop by the table to see what we have, chat about books, and find out more about all that you can do with your library card.  See you there!