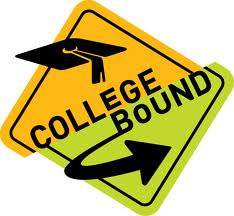 Colleges & Scholarships
Starting your college search?  Check out these websites for more information on finding and affording the best college for you.
Cappex & Zinch
Free online matchmaking site that connect students with schools and scholarships based on in-depth student-created profiles.
College Board's Big Future
Authoritative resource for information and tools on finding a college, the admissions process, and financial aid for students (including undocumented), parents, veterans, and professionals.
College Insight
Compare colleges using a combination of variables that will allow you to tailor your college search to your specific needs.
College Navigator
Search over 7,000 postsecondary institutions in the United States - such as programs offered, retention and graduation rates, prices, aid available, degrees awarded, and campus safety.
Financial Student Aid
A U.S. Department of Education site with information and checklists for college planning, types of financial aid and eligibility, FASFA aid, and a guide to helping you pay your federal student loans.
Niche
Colleges across the country are presented with report cards and graded on professors, athletics, dorms, and safety--among other categories, based on data complied by the Department of Education.
Peterson's.com
Comprehensive and reliable information on finding compatible college and graduate schools and searching for the right scholarships.
Unigo
Get the inside scoop on the college experience with up-to-date articles, reviews, rankings, forums and videos from current students and professors.