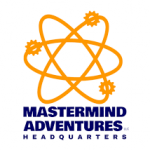 Channel your inner galactic warrior with the Mastermind Resistance Fighters!  Learn to use a Stun Saber, enjoy Force Dueling and Jedi Dodge Ball, and find the strength deep inside you to fight the forces of evil.  This program will take place in the green space at 18 Jackson St.- near Pierce Playground and the old Police station (weather permitting).  In the event of inclement weather it will take place in the Library's meeting room.
10 am- 12 pm:  Ages 8-11 
1 - 3 pm:  Ages 11-18
Please call or stop by the library to register.  Preregistration is preferred, but interested youth can drop in the day of the event on a first-come, first-served basis provided space is available.   Participants of both sessions will need to have a guardian sign a waiver at the time of registration or drop-off.
Sponsored by The Hadley Company, Merchants of Quality Seafood Since 1986