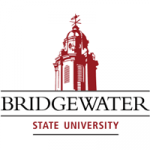 This event has been moved to Thursday, August 15th.
Kids in grades Kindergarten and up can register for a fun night out with their families at the Bridgewater State University's Planetarium. The science and mathematics center's viewing patios will be open with multiple telescopes to look through and staff will be ready to talk astronomy!  See Messier 13, The Ring Nebula, double stars Mizar and Alberio, the Moon, and planets.  Indoors participants will experience simulated alien environments, including appearance, texture, and scent.  See what it's like on Mars, the Moon, Titan, lakes from Europa and Titan, Saturn's rings, Jupiter and more.
This program takes place at the Bridgewater State University's Observatory.  Space is limited.  Please call the library at 508-946-2470 to register.  Registration opens June 15th.
The observatory is located on the 5th floor of the Dana Mohler-Faria Science and Mathematics Center:
24 Park Ave.
Bridgewater, MA 02325
A rain date has been scheduled for Thursday, August 15th.