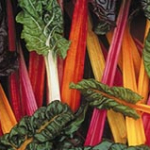 Naturalist, educator and landscaper John Root will provide practical advice and inspiration to gardeners of all ages and physical conditions on growing vegetables, fruits, herbs, and flowers organically.
Topics will include composting and mulching to promote healthy soil, using space efficiently, growing plants from seed, succession planting, inviting beneficial wildlife, controlling weeds and pests naturally, and preserving homegrown produce. Questions and comments are welcome!
This program will be presented on Zoom.
Please call the Library to register, 508/946-2470, or email Reference and Adult Services Librarian Libby Fox at lfox@sailsinc.org.  The Zoom log-in will be shared the day before the event.