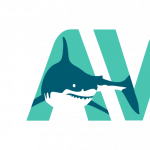 We're pleased to have Kristen Kibblehouse from the Cape Cod-based Atlantic White Shark Conservancy (AWSC) join us on Zoom where she'll talk about White Shark research projects they're conducting and funding. Learn how that research is impacting both conservation and public safety efforts, and what the research has taught the AWSC.
Registration is required and will open in early July.
This program is part of our 2021 Adult Summer Reading Program, "Tails & Tales."
Watch this space for more details.
.