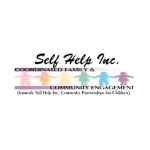 My World of Science- STEAM: This monthly program is for families with children ages 3-5 yrs. It will include various science topics each month such as Colors, Animals, "Can You Guess What I Am?", etc. Children will participate in activities related to the topics through art, songs, experiments, literacy connections and movement.
CFCE will follow the CDC, State and local Board of Health's COVID guidelines in order to keep everyone safe and healthy.  So, please keep in mind  that this gathering may be small in numbers, have masks available, and may be held indoors or outdoors, depending on the guidelines.
REGISTER by emailing ccarver@selfhelpinc.org or call 508-559-1666 ext. 1811.