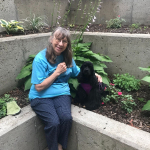 Ms. Marilyn and her credentialed family therapy pets will be running a winter session of their reading program at the Library.  Sign your child up for a 20 minute slot including a meet and greet and then reading time.  Children can practice and improve their reading skills in a relaxed and non-judgmental atmosphere.
Call the library at 508-946-2470 or stop by to sign up.  Please only sign up for two sessions at first in order to allow others a chance to participate.  This program will meet in the Large Meeting Room.
Registration is required.