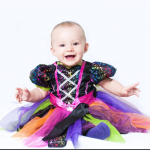 Dig out those outgrown holiday costumes and go through the dress up clothes.  Let's recycle and reuse while saving money this season.  Donate any clean, gently used costumes and accessories before October 1st and get a ticket to shop the swap early.  Find something new-to-you for the upcoming holiday or just for dress up!  No donation is necessary to come and shop the swap.  We'll have music, games and other festive activities to enjoy during the swap.
10 - 11 a.m.:  Preview party for all those who donated items towards the swap.  Bring your tickets.
11 a.m. - 2 p.m.:  Public hours for the swap.  Need something?  No donation necessary.
If you have any questions, please reach out to Amanda Meyer at 508-946-2470 or ameyer@sailsinc.org.  Donations can be brought to the Children's room in the lower level of the Library.