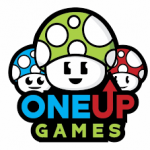 Due to the weather forcasted for Saturday, this event will be rescheduled. Please check back for updates.
Kids age 8 and up are invited to sign up for this three hour program to learn how to play Pokemon the card game.  One Up Games will be leading the instruction and everyone who participates will go home with a structure deck and playing mat.
There is a limited number of spaces available for this program.  Grown ups are welcome to learn along with their Pokemon players.  Please register beginning August 28th by calling the Library at 508-946-2470.
This program is generously supported by the Friends of the Middleborough Public Library.