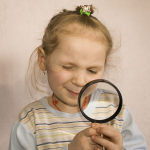 Preschoolers and their caregivers are invited to join Ms. Amanda for a STEAM (science, technology, engineering, art and math) Storytime.  Each Little Explorers will feature a story and group activity followed by stations of hands-on learning.  Best for ages 3-6 and their caregivers.  Siblings are welcome.  Space is limited.  Register by calling the library at 508-946-2470 or emailing ameyer@sailsinc.org.
This month's theme is dinosaurs to go with our celebration of Dinovember!
This program is generously supported by the Friends of the Middleborough Public Library.