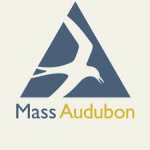 Find out why hawks, owls, eagles, and falcons are considered birds of prey and discover their diversity while meeting live birds of prey native to Massachusetts. We'll share some tips to help you see these birds more often where you live. There are many more out there than you might think!  
Seating is limited for this event.  Tickets can be picked up on a first come, first served basis the day of the event.  All ages welcome.  
This program is generously supported by the Friends of the Middleborough Public Library.