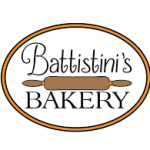 Are you ready for a fun, "spirited" competition?  Maybe you have a budding baker or cake decorator in your midst.  Join the Bake Off in the 'Boro: Spooktacular Cupcake Decorating Challenge.  Participants will pick up a kit including 10 cupcakes, piping supplies and all the decorative fixings to create edible masterpieces.  To get an edge on the competitors use the pre-event resources, which will be emailed, to study up and gather inspiration.  
On the night of the event, all participants will grab their kits and join the Zoom meeting where they will work to complete two challenges: re-create a provided cupcake design and then create a work of their own.  Participants are invited to share their creations before devouring them.  Open to all ages.
Space is limited.  Only 15 kits are available- one per family.  Kits must be picked up at the library on Oct. 26 or prior to the event on Oct. 27.  To register, please call the library at 508-946-2470.  
Kits and decorating tips will be provided by Battistini's Bakery.
This program is made possible through CARES Act funding to Federal Institute of Museum and Library Services as administered by the Massachusetts Board of Library Commissioners.