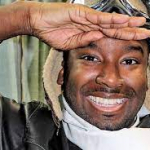 Come to the Middleborough Town Hall for a special program to honor Black History Month when the Bright Star Touring Theatre will present, "Black History Soldiers, Sailors, and Spies."  You'll have the opportunity to experience, celebrate and learn about forgotten heroes and soldiers of Black History. See the work of the Buffalo Soldiers and Colonel Charles Young as they help settle the American West and some of our first national parks; join the Tuskegee Airmen as they take flight to help win a battle in World War II; and learn about the work of spies such as Mary Elizabeth Bowser who worked with the Union during the Civil War.
For all ages, and registration will NOT be required.
 This program is supported in part by a grant from the Middleborough Cultural Council, a local agency, which is supported by the Massachusetts Cultural Council, a state agency. Support also was provided by the Friends of the Middleborough Public Library.