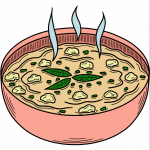 Kids age 8-13 and their families are encouraged to sign up for this theater program. This group will meet three Tuesdays in September:  12, 19 and 26.  The first two days will include learning the story of Stone Soup, choosing roles, building costumes, props and rehearsing.  The final date will conclude with a public presentation at the COA (Council on Aging) located at 558 Plymouth St. at 11 a.m.  All performers are welcome to invite family members and friends to the production.  The COA will be serving lunch following the presentation.  To sign up for lunch please call the COA at 508-946-2490.  
To register for this program, please call the Library at 508-946-2470 or email ameyer@sailsinc.org.
This program is supported by the Friends of the Middleborough Public Library and the Middleborough Council on Aging.